Suzan Farrell - Hawkeye, IA
After my retirement in 2008, I needed a new hobby to occupy my time when not traveling between Iowa and Texas. My neighbor, in Texas, at the time dabbled in jewelry making for fun and convinced me to try it. I did and caught the bug of jewelry making.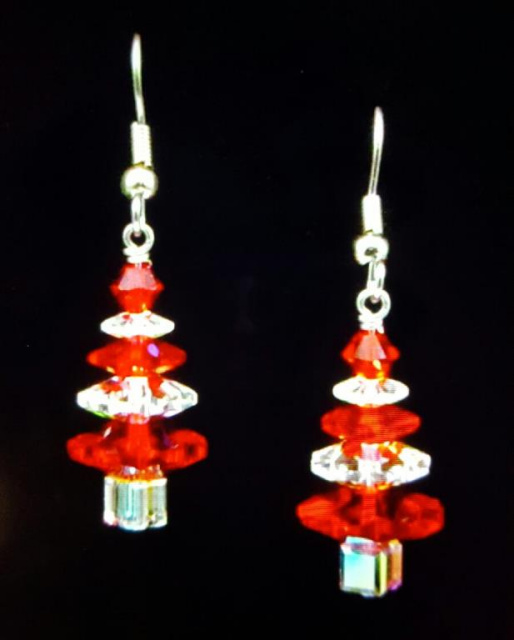 When we (my family) made the permanent move back to Iowa, I started jewelry making in earnest. I then decided to sell what I was making by selling at several county fairs, primarily in NE Iowa.
I primarily use the stringing method to make my jewelry pieces; necklaces, bracelets, and earrings. Additionally, I like to make accessories for jewelry, i.e. travel bags, home organizers. On occasion, I have made stitched items using the peyote method as a new avenue of making jewelry. Wire working is an endeavor I have been thinking about to make, use and embellish gemstones and beads for my inventory. Designing a piece and working with color are two of the steps in making a piece along with the type of bead, i.e. gemstone, glass, clay, crystal and type of metals, i.e. silver, gold, sterling silver.
I have always been around color, texture, design, and experimentation throughout my years. I grew up in NE Iowa and served 32 years in the United States Army. The Army sent me to college for a degree in Food Science/Technology (a long way from making jewelry). I continue to try new "art"; painting, cutting glass, and working with fiber are some of those new personal endeavors.